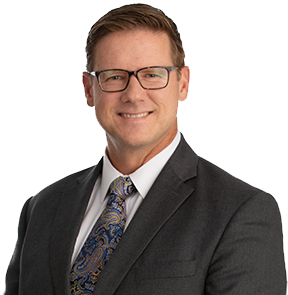 Complex and Minimally Invasive Spine Surgeon
Skull-Base Neurosurgeon
Cerebrovascular Neurosurgeon
Board Certified in Neurosurgery – ABNS
Special Interests
Dr. Justin Clark specializes in the surgical treatment of adult brain and spine disorders.
Brain and Skull-Base Neurosurgery
Thoracic Spine Surgery
Vascular Lesions of the Brain and Spine
Tumors of the Brain and Spine
Minimally Invasive Spine (MIS) Surgery
Carotid Artery Disease
Training
Neurosurgery Board Certification | American Board of Neurological Surgeons
Neurosurgical Residency | Barrow Neurological Institute, Phoenix, Arizona
Doctorate M.D. | University of Michigan Medical School
Undergraduate | University of Michigan College of Literature, Science, and the Arts (LS&A)
Professional Affiliations
American Association of Neurological Surgeons (AANS)
Congress of Neurological Surgeons (CNS)
Council of State Neurosurgical Societies (CSNS)
Michigan Association of Neurological Surgeons (MANS)
Michigan State Medical Society (MSMS)
Healthcare Affiliations
University of Michigan Health – West
Mercy Health Saint Mary's
Spectrum Health | Blodgett | Butterworth | Helen DeVos Children's
Michigan State University | College of Human Medicine | Adjunct Professor
Creighton University School of Medicine | Instructor, Affiliate Faculty | Omaha, Nebraska
Personal
Dr. Clark is married and lives in Ada with his wife and two children. He enjoys sports and outdoor activities.
Staff
Cutler Ludington PA-C
Kylie Schaberg RN
Staci Laughlin MA and Medical Secretary